Enjoy the entire trilogy in one volume for just 99c (limited time price) or free in Kindle Unlimited.
Discover the fast-paced epic fantasy trilogy by USA Today Bestselling Author Meg Cowley that has readers gripped.
Magic, dragons, elves; this noblebright coming of age saga has it all.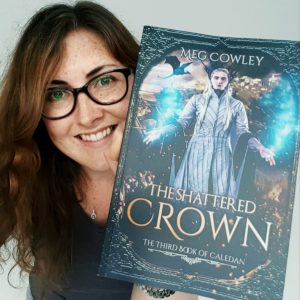 Welcome!
I'm Meg Cowley, USA Today bestselling fantasy author.
I live in Yorkshire, England with my husband and our two cats, Jet and Pixie. I love everything fantasy, magic, and dragons, and have been a writer and artist since I could pick up a pencil. I work best when fuelled by Earl Grey Tea, margherita pizza, and characters who won't do what they're told!
Thanks for visiting. Here, you'll find information about all my books, and you have the chance to become an insider and join Team Meg, my exclusive reader's club. See you there!
Meg